The staff at Injury, Health & Wellness focuses on the injury, your health & wellness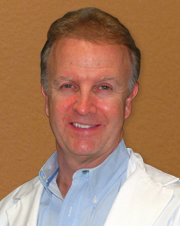 Before becoming a chiropractic physician, Dr. Mark Boylan was an undergraduate at Marshall University in West Virginia majoring in accounting when a sudden car accident altered his career path.
During undergraduate studies, he was employed as a pharmacy tech for three years and became aware of the reliance on and the side effects of medications. Having a chronic health problem himself, he found through his neck injury that, though his condition was pre-existing, some spinal positioning related nerve conditions such as his could be better resolved through chiropractic treatment.
Understanding chiropractic health benefits through this traumatic event, Dr. Boylan decided to become a physician and upon completion of premedical requirements, he earned his doctorate at Palmer College in Davenport, Iowa. He has additional post-doctoral studies in Chiropractic Biophysics and is one of 106 physician graduates of The Spine Research Institute of San Diego of Whiplash and Brain Injury Traumatology, and one of 37 with certification status.
Today, Dr. Boylan and his staff at Injury, Health & Wellness focus on assisting victims of auto accidents by helping with alleviation of symptoms and restoring them to normal activities. In fact, with Dr. Boylan's 33 years of experience, along with his extensive studies and research of motor vehicular traumas, he has become one of Central Florida's auto injury experts when it comes to treating injury related structural causes of pain and dysfunction.
"Unfortunately, a few seconds in an auto accident can turn into years of suffering as subsequent injuries can have long-term, progressive damage to your health," said Dr. Boylan. Disruption of sleep and life activities due to general or specific pain and restrictions are common complaints. Sometimes symptoms can be just uncomfortable or annoying and preventing you from being at your best mentally and physically. Thankfully, Dr. Boylan and his staff strive to improve patient health through individualized considerations that target and treat the source of acute or chronic pain by evaluating and the providing treatment, advising, or coordinating care as necessary with other physicians/specialists to achieve the best results.
Dr. Boylan's advice to anyone who is injured in an accident is simple, but direct. "Seek a chiropractic physician well trained in injury for consultation and evaluation for small or large functional concerns. If you check well, then you at least will have peace of mind. Ignoring them can lead to nerve, muscle or joint problems.
Dr. Mark Boylan places emphasis in helping patients recover and rehabilitate from spine and other joint traumas such as shoulder, TMJ, knee, and wrist pain. Dr. Boylan has earned participation in the OptumHealth/United HealthCare Tier I Advantage Program. Status is in consideration from practice procedures over the past years of providing safe, quality, and affordable health care services to patients by consistently incorporating the most current and best clinical evidence into their treatment plans.
The Injury, Health & Wellness facilities have been enlarged over the years. Six years ago, their facility square footage grew from 1,600 sq. ft. to 3,000 sq. ft., and this year they added an additional 1,000 sq. ft. to further accommodate an increased capacity as a result of the increased awareness of those who have become more informed of the benefits available.
Published in The Apopka Chief & The Planter Newspapers.